Growing Plumeria Seeds:
The Joy of Cultivating Brand-New Plumerias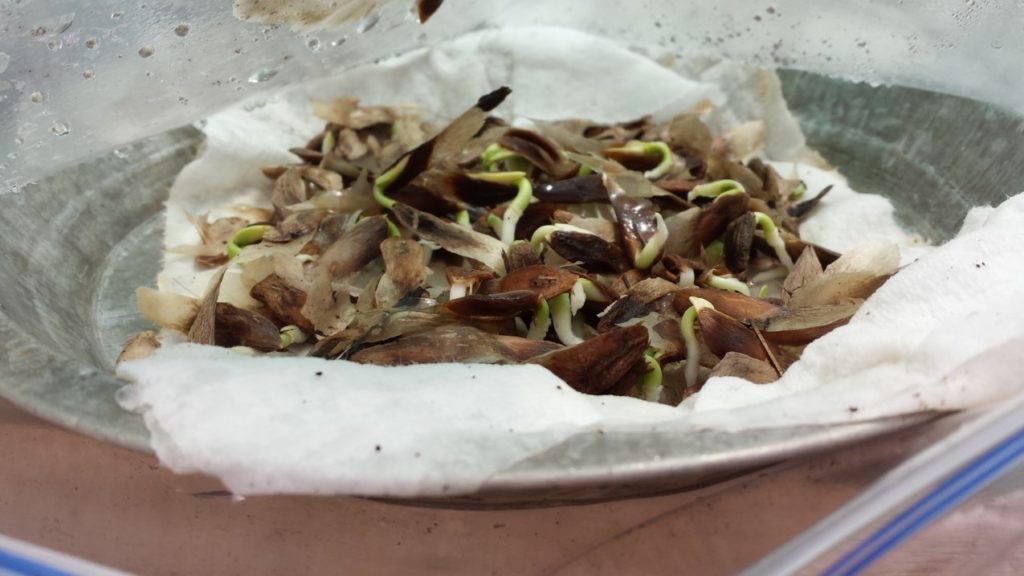 Sunday, August 15, 2021
9:00-10:30 am
Price: $20
Includes knowledge transfer, instruction, hands-on learning, a bag of seeds, at least one
Atkinson plumeria seedling (rooted or cutting), and a tour of the farm's seedling operation.
Mike Atkinson has been growing plumeria seedings for over 8 years and mentored by some of the best seeding growers. He will pass along what he has learned – from the successes and failures – and adjustments he has had to make for our climate.
He'll cover the following:
How are plumerias pollinated – natural and manual
Methods for germinating seeds
Best ways to grow seedlings
Registering seedlings as a new cultivar
Plus much more and Q&A
You'll get hands-on instruction throughout, like prepping and planting seeds for germination. You'll go home with a bag of seeds and at least one Atkinson plumeria seedling, either cutting or rooted.
What to bring:
– Wear sunscreen
– Water bottle (refills provided)
– Hat
– Close-toed shoes
– Aloha spirit
Check-in begins 15 minutes before the event start time. The event will start promptly at 9 am. Give yourself time to set up so you do not start late. Coffee will be provided.
We will be outside under shade with fans. Mask-wearing is optional.
NOTE: If class is sold out, email us to go on waitlist.
After the class, you're welcome to tour the farm to see our 100s of trees/plants and 1000s of blooms.